We take pride in the quality and workmanship of our candles. Our candles are made with this promise and delivered to you on time, every time.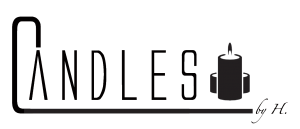 At
Candles by H

we have a passion and a love for candles.

With experience in the manufacturing of candles since 2001.

We are renowned for the manufacturing of high quality, elegant white candles, using only top quality, fully refined paraffin wax and braided cotton wicks.

Each candle is individually handcrafted with care, giving it a personal touch and distinguishing it from other mass produced candles.
Our

Clients
---
We are the proud supplier of candles to some prominent establishments in the Western Cape and environments.
Wedding- and Event Planners